We're open! ATTENTION VALUED CUSTOMERS:
Automotive repair and maintenance facilities have been declared an essential operation during the COVID-19 outbreak. As such, we will remain open and be here to serve you. Please know that our first concern is the safety of our employees and customers. During this time, we will take additional precautions in servicing your vehicle. These measures may include using a seat cover, steering wheel cover, and sanitizing door and shift handles. We will also ensure sick employees stay home. We may close our waiting room. Our hours may vary day to day, so please call ahead for the most current information, but know that we are here to serve you and keep your vehicle running during these difficult times. For the convenience and safety of our customers, you may drop keys in our drop box when you leave your vehicle, and you may also pay by phone for your services. Thank you for being a Hagen Automotive customer.
Hagen Automotive Offers Auto Repair Services You Can Count On!
Hagen Automotive is the automotive expert in Eden Prairie, MN 55344. Since, 2006 we've provided the Eden Prairie area with reliable, affordable automotive maintenance and repair services including 4x4 Services, Brakes, Car & Truck Care, Domestic Cars & Trucks, Electrical Services, Electronic Services, Engine & Transmission, Engine Maintenance, General Services, Heating and Cooling Services, Import Cars & Trucks, Miscellaneous Services, Quick Lube Services and Tires.

We have experience servicing all makes and models of domestic and import vehicles, and we're honored to keep vehicles throughout the Eden Prairie area reliable and well-maintained. Our skillful mechanics will take great care of your vehicle too, quickly diagnosing any problems and offering cost-effective solutions to get you back on the road.

Call Hagen Automotive today at 952-937-2774! You can also send us an email. Either way, we're looking forward to providing you with reliable automotive service!
Vehicle Tips
According to recent studies, 5 percent of all motor vehicle fatalities are clearly caused by automobile maintenance neglect.
The cooling system should be completely flushed and refilled about every 24 months. The level, condition, and concentration of coolant should be checked. (A 50/50 mix of anti-freeze and water is usually recommended.)
Never remove the radiator cap until the engine has thoroughly cooled. The tightness and condition of drive belts, clamps and hoses should be checked by a pro.
Change your oil and oil filter as specified in your manual, or more often (every 3,000 miles) if you make frequent short jaunts, extended trips with lots of luggage or tow a trailer.
Replace other filters (air, fuel, PCV, etc.) as recommended, or more often in dusty conditions. Get engine drivability problems (hard stops, rough idling, stalling, diminished power, etc.) corrected at a good shop.
A dirty windshield causes eye fatigue and can pose a safety hazard. Replace worn blades and get plenty of windshield washer solvent.
Have your tires rotated about every 5,000 miles. Check tire pressures once a month; let the tires cool down first. Don't forget your spare and be sure your jack is in good condition.
Check your owner's manual to find out what fuel octane rating your car's engine needs then buy it.
Keep your tires inflated to the proper levels. Under-inflated tires make it harder for your car to move down the road, which means your engine uses more fuel to maintain speed.
Lighten the load. Heavier vehicles use more fuel, so clean out unnecessary weight in the passenger compartment or trunk before you hit the road.
Use the A/C sparingly. The air conditioner puts extra load on the engine forcing more fuel to be used.
Keep your windows closed. Wide-open windows, especially at highway speeds, increase aerodynamic drag and the result is up to a 10% decrease in fuel economy.
Avoid long idling. If you anticipate being stopped for more than one minute, shut off the car. Contrary to popular belief, restarting the car uses less fuel than letting it idle.
Stay within posted speed limits. The faster you drive, the more fuel you use. For example, driving at 65 miles per hour (mph) rather than 55 mph, increases fuel consumption by 20 percent.
Use cruise control. Using cruise control on highway trips can help you maintain a constant speed and, in most cases, reduce your fuel consumption.
Keep your engine tuned. A fouled spark plug or plugged/restricted fuel injector can reduce fuel efficiency as much as 30 percent.
Inspect the engine's belts regularly. Look for cracks or missing sections or segments. Worn belts will affect the engine performance.
Have the fuel filter changed every 10,000 miles to prevent rust, dirt and other impurities from entering the fuel system.
Change the transmission fluid and filter every 15,000 to 18,000 miles. This will protect the precision-crafted components of the transmission/transaxle.
Inspect the suspension system regularly. This will extend the life of the vehicle's tires.
What Our Customers Are Saying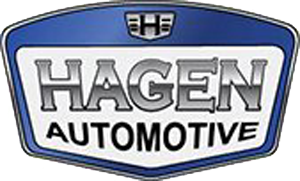 Jim and Mike are excellent mechanics. Very knowledgeable and honest they will not change parts just to be changing parts. Thank you guys!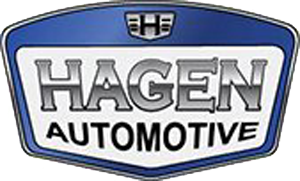 Highly recommend Jim and Mike for anything car related. I trust them exclusively with my cars, and they've always helped me to plan out the work required in a thoughtful and pragmatic way. I would and frequently do recommend these guys to everyone.
Aaron Nicklay

, 05/28/2020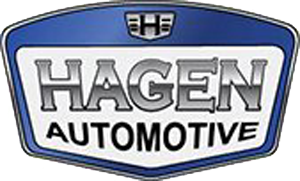 Always trustworthy and get the job done.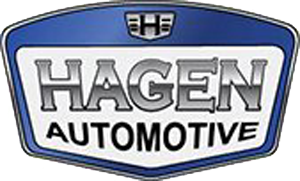 They take great care of my cars and I totally trust their opinions, work and prices. Their customer service is beyond compare. They are simply the best!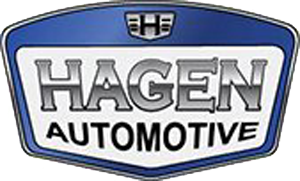 Reliable and trustworthy for sure. They got my car repair work done for a fraction of the price the dealer had quoted and fixed quick. Keep it up!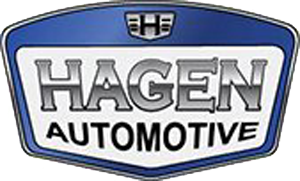 Very honest and reasonable - saved me > $500 for not getting a phantom repair that the stealership suggested I get done. Highly recommend!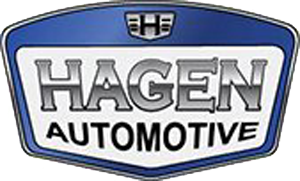 Have had great experience so far and looking forward to continuing to have my cars serviced with Hagen.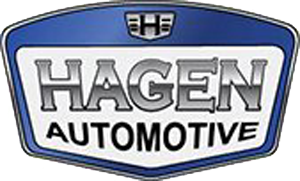 Jim and Mike are great mechanics. They always give you their best. Very Knowledgeable!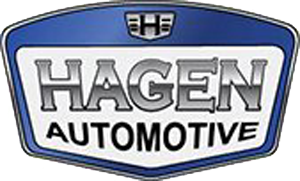 First time at Hagen's today. Went to him based on reviews. We could not have been more impressed. Mike is such a nice guy and the most honest mechanic we have tried. Would recommend his shop to anyone. Thank you, Mike!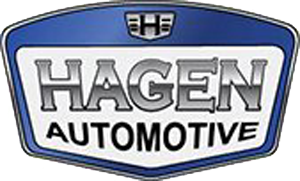 I've been going to Hagen Automotive for several years now, and It's always been a pleasant experience. Jim and Mike always do great work at very reasonable cost. They never try to sell any work that isn't necessary, and even make sure to explain which maintenance and repairs are high priority and which are low priority. In my experience, they make their recommendations based on what they would personally do if they were in the shoes of the customer. Because of this, I trust them and am very happy to have access to a local and honest mechanic locally.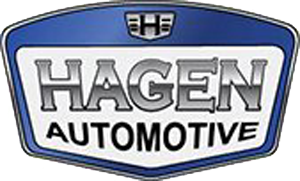 Dropped GF car off last night. It was dead. No power to Any thing and had 1 year old battery. They opened at 7am, it was repaired by 1230. They fixed the problem and didn't charge a diagnostic fee!! Now I can see why Rick from Edina Towing loves these guys. Ill start bringing my cars here too. Thank you so very much!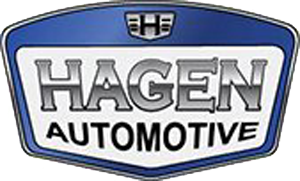 I've been going to Hagan Automotive for a few years now and they are absolutely trustworthy and efficient. I am never dissatisfied or disappointed with their services and friendliness, not to mention the efficiency and appropriate prices. I would recommend to anyone for any car troubles or oil changes!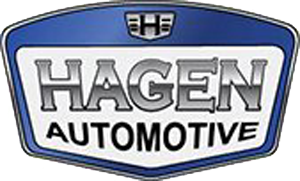 I have been going to Jim for over 15 years. I have recommended friends and relatives and am pretty confident they have also recommended their friends and relatives. Jim and Mike are honest and trustworthy. They do a great job and will work with you to make sure that you will be able to work within your budget and recommend what is a priority and help you check off the list as your budget allows. I give them high marks.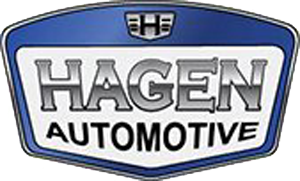 Jim & Mike are trustworthy, honest, hard working mechanics. I recommend them to all my friends, family, and neighbors. They have treated us very well over the years and have helped us to stretch our budget and keep our vehicles in top running condition. We've never felt like we were being taken advantage of or being pushed into maintenance we didn't need - in fact, quite the opposite. They've let us know when maintenance items could be put off until truly needed. The very best mechanics around.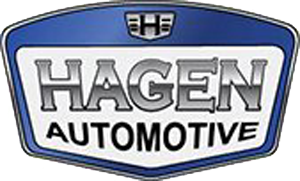 Absolute the ONLY place to take your Auto for repair. I am a 15 year costumer. I am also rather picky. Both Jim and Mike are knowledgeable. No way will I take my new Outback LTD back to the dealership. Hagen has all of the up-dated diagnostic equipment for my car. Hagen is much more reasonable then the dealership. You will never find a more quality repair facility. You try Hagen Automotive once and you will see what I mean.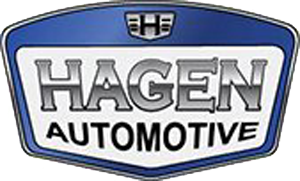 It's probably been 3 or 4 years now that a friend of mine recommended Hagen Automotive for my "classic" Honda Civic and I've always had very positive experiences having my car serviced there. The guys just do good, solid, dependable and affordable work - and go the extra mile to make sure that everything is clearly explained and that no unnecessary work is done. Top notch all around.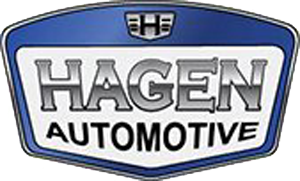 Hard to say anything that hasn't been said already. I've been going there for 15 years. My brother moved here and needed a mechanic -- now he's been going there for 8 years. Friendly service. Never too busy to answer a question. Never an oversell. Always thinking of the customer, e.g. they told me last time I could change my oil less often because I hadn't been driving much. Above all: honest. I'm like a lot of people -- have only the vaguest idea about how cars work. Do the brakes need to be replaced? I don't know. I have to trust someone. Did that repair really need to be done? I don't know. I have to trust them. I've been through enough with Hagen Automotive to know that Jim and Mike are straight shooters. They will tell you how to get the most out of a car and won't recommend a fix if it's needed. And that's pure gold.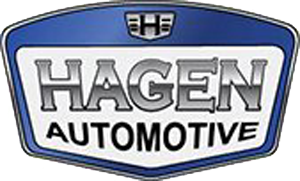 My wife and I have been taking our autos to Jim for over 15 years. Jim worked on our cars when he worked for Gordon W. Smith (The Mobil Flying Horse). After Jim purchased the automotive repair portion of Gordon W. Smith I continued to deal with Jim as Hagen Automotive. I am a rather picky guy when it comes to my autos. Jim knows that. I also want the best value for my dollar. When I take my autos to Jim for repair I know he will do a great job. Hagen Automotive invests in the latest diagnostic equipment and keeps it up to date. I know this because I take my new Outback LTD to them. He can do anything a dealer can do but at a much more reasonable price. My wife has a 1995 Grand Prix that we purchased brand new. It only has 89,000 miles on it and it looks and runs just like it did when we drove it out of the dealership. This car has only been serviced by Jim. I have a neighbor who is about as picky as me and he takes his autos to Mike. He thinks Mike is a very knowledgeable guy and is very detailed in explaining any issues that he may have with his autos. Hagen Automotive is THE PLACE to go for all of your automotive needs. All anyone needs to do is to visit Hagen Automotive once. You will find that everything I wrote is absolutely true.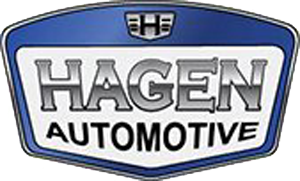 I came from a small town where it was easy to trust people with my car because we all knew each other. When I moved to Eden Prairie, I was very concerned about finding an affordable yet capable mechanic who wouldn't rip me off (I'm looking at you, Jiffy Lube!). After a quick Google search, I decided to give Hagen Auto a try. I haven't gone anywhere since and it's been nearly two years! Jim is just fantastic. He is honest and down-to-earth, explains my car's problems thoroughly, and the price is right. Jim always does his best to work with my schedule and ive never had a single problem with any of the work he has done. I can't recommend Hagen Auto Inc and its mechanics enough!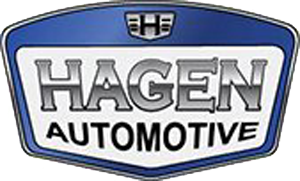 Had called to see if they could squeeze me in to check out some issues I had been having; ended up butting my way in when my vehicle broke down on my way to see them. Jim was fantastic, kept me updated on the repairs he was making, took the time to explain what he was fixing and replacing as well as pointing out a couple of simple maintenance steps I was unaware of. This was the first shop I've gone to in Eden Prairie and I will definitely go back to them in the future the next time I need my vehicle worked on.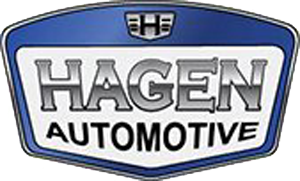 I have referred several people to this shop and every single one of them says "thank you!" It is very hard to find a mechanic that is so trustworthy and female friendly. I love that they show me the old worn parts and have actually talked me out of a few repairs. In fact Jim was so honest about the shape of my last SUV that I ended up getting a new one and he lost out on a lot of repair work.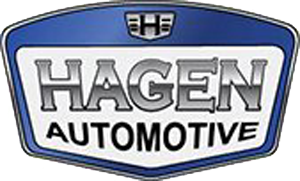 Great honest mechanics, that work hard and do the job right. I would recommend this place to anyone.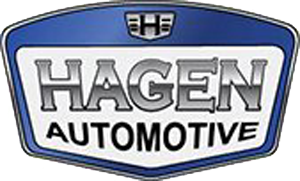 I highly recommend Hagen Automotive. A dealership told me I needed brakes turns out I only needed an alignment. It's nice to have a,mechanic so close and feel you can trust them. He didn't fix something that didn't need to be replaced and very reasonable prices. First time here but I will never go anywhere else now.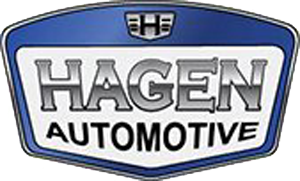 I recommend Hagen Automotive without hesitation to everyone I know. I have been bringing my car here since 2010. I have always found them to be very knowledgeable, honest, fair, and reliable. Its the kind of repair shop where once you've found them, you DON'T want to lose them.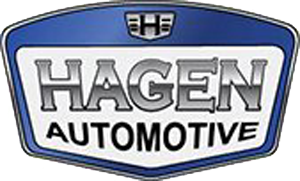 Really nice guys at Hagen Auto - they are honest and only do the work necessary on your car - no pressure. Hats off to Jim and Mike for excellent service!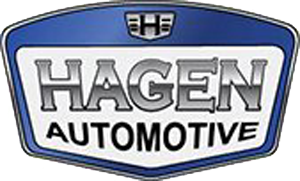 Jim and Mike are amazing. I moved 45 minutes away YEARS ago and still bring them my business. Always honest. Always trustworthy. If it's something that's not worth fixing, they'll tell you. Basically they're pretty great!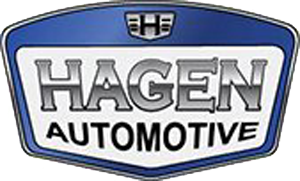 Bring in your Ford's to these guys for affordable quality service. Been supplying Hagen Auto quality OE Ford parts for years from Metropolitan Ford. These guys know their stuff! Keep up the good work!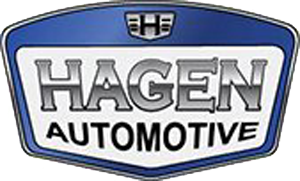 Jim and Mike are great! VERY trustworthy and will let you know if something doesn't need to be fixed! Been going to these guys for over 15 years!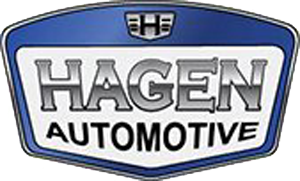 Jim and Mike were great do deal with! Prices are very reasonable. They had my car in on schedule with no surprises! I really appreciate it, Thank You!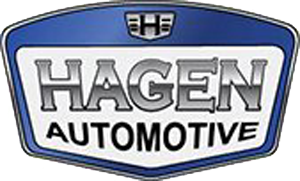 Jim and Mike always do a great job, at a fair price, and they couldn't be more friendly. It's nice to have a hometown mechanic I can trust.